Search cities, movies, categories + events...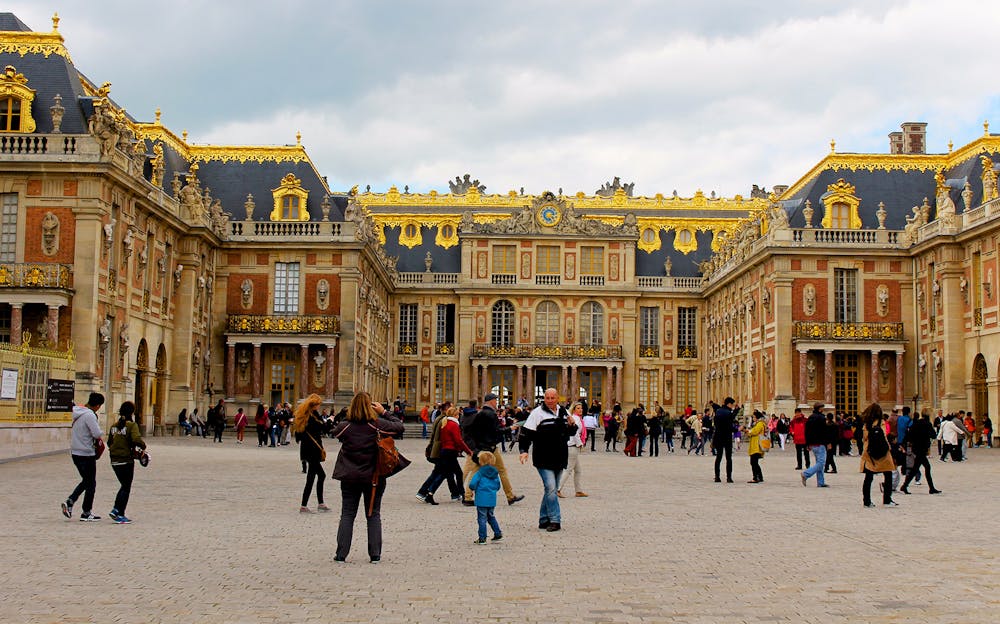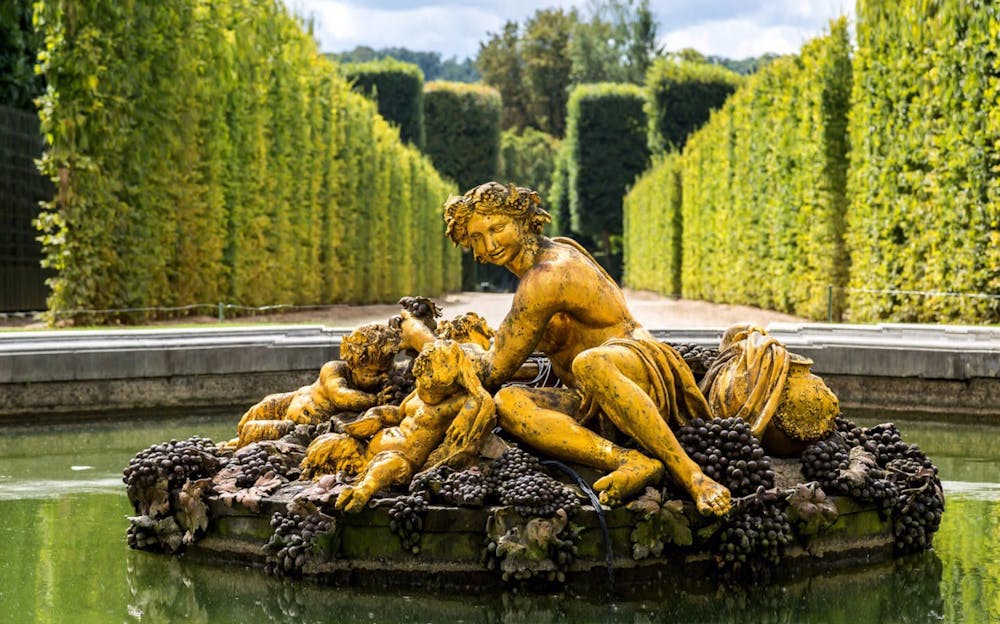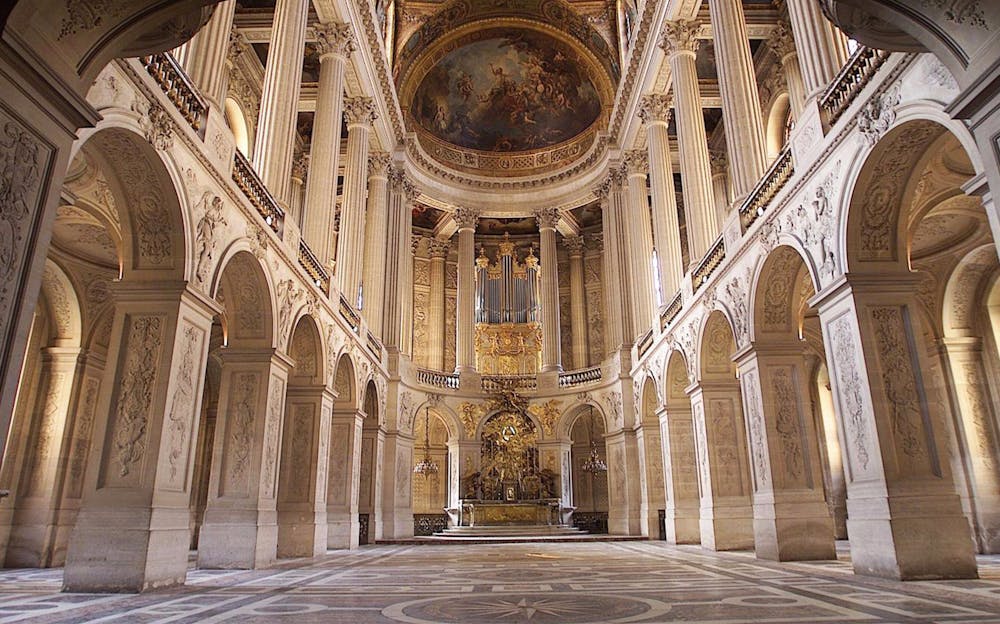 What to Expect
The enchanting Palace of Versailles is one of the most extraordinary achievements in 17th-century European art. Situated just 30 minutes outside Paris, in the village of Versailles, this elaborate complex once thrived as an epicenter of political power for the Kingdom of France.
Today, the Palace, also known as Château de Versailles, contains 700 rooms spread across 800 hectares. Each year, it is estimated that approximately 5 million people visit the Palace of Versailles, and between 8 and 10 million people walk through its gardens.
Begin your visit by exploring the ornate King's State Apartments. Learn about the French monarchy and explore the themed salons and their elaborate ceiling paintings. Next, make your way to the glittering Hall of Mirrors.
After admiring the inside of the Palace, head outdoors and take in the grandeur of the estate's impressive architecture. Stroll along the cobblestone grounds, through the beautiful French gardens, and pass by the gorgeous Versailles fountains. At Marie Antoinette's Estate, discover the Trianons and get a peek into her secret life.
For tips on how to navigate the palace, make the most of your time, and choose the best experience, refer to our Palace of Versailles tours and tickets collection. If you'd like to maximize your time at the palace of Versailles and get a more in-depth Castle experience, check out the Versailles Half Day Guided Tour ticket.
Know Before You Go
Important Information
With the Palace of Versailles Priority Access pass, avoid the never-ending queue and make your way directly into the Palace of Versailles. Your VIP ticket gives you access to all the areas included in regular entry tickets, plus entry to Marie Antoinette's Estate and the Musical Gardens and Fountain shows, which happen on Tuesdays, Fridays, Saturdays and Sundays from April to October.
Priority Access
Upon arrival, head to the Guidatours office at 10 Avenue du Général de Gaulle to collect your physical tickets and audio guide. You can then make your way to the entrance of the Castle. Your Versailles Skip-the-Line Tour tickets will allow you to bypass the long entry line, saving you up to 3 hours of queueing. In addition, having pre-booked tickets online, you will also avoid the hassle of having to wait in line at the on-site ticket box office. Keep in mind that all visitors, regardless of ticket type or vendor, are still required to pass through security.
Timings and Availability
Versailles skip-the-line VIP tours with audio guide are available Tuesday through Sunday, starting at 10:30 AM, 11:00 AM and 11:30 AM. In case of late arrival, no refund or postponement will be granted.
Tour Length
It takes approximately 4-5 hours to tour the royal apartments, Hall of Mirrors, Trianons, Park and gardens. However, your ticket grants admission until closing hours on the day of your visit.
Versailles Garden Fountain and Musical Shows
From April 1st to 31st October, the Garden shows take place on Tuesday, Friday, Saturday, Sunday and bank holidays. Your ticket includes VIP access to these shows.
Garden shows do not take place from November 1st till 31st March. During this period, entry to the Gardens is free on all days.
Reduced Price Tickets
Children below the age of 6 enter for free. Child tickets (6-17 years) are available at a reduced price of €10. Please select the right profile type for your group during checkout. Also, please ensure that you are carrying a valid ID of the members in your group if you select any reduced price tickets during checkout.
Getting There
By Train
Your visit to the Palace of Versailles begins at the Guidatours office, at 10 Avenue du Général de Gaulle, is located approximately 400 meters outside the Palace of Versailles, just across the street from the train station Versailles Rive Gauche-Chateau de Versailles. Should you head directly to the palace with your confirmation voucher, you will not be given entry so please make your way to the tour office
You can find the Google Maps location for the office here.
To reach the Palace of Versailles by train, you have several options:
Take RER line C to Versailles Rive Gauche. From the station, it's just a 10-minute walk to the Palace.
From Paris Montparnasse train station, SNCF trains arrive at Versailles Chantiers station, an 18-minute walk to the Chateau.
From Paris Saint Lazare train station, SNCF trains arrive at Versailles Rive Droite station, a 17-minute walk to the Château.
Guides/Languages
Audio guides are available in 10 languages: Spanish, Chinese, English, French, German, Italian, Japanese, Korean, Portuguese and Russian.
The audioguides will be given to you at the tour office.
Super Flexible Cancellation Policy
You may cancel up to 24 hours in advance for a full refund.
Book Tickets