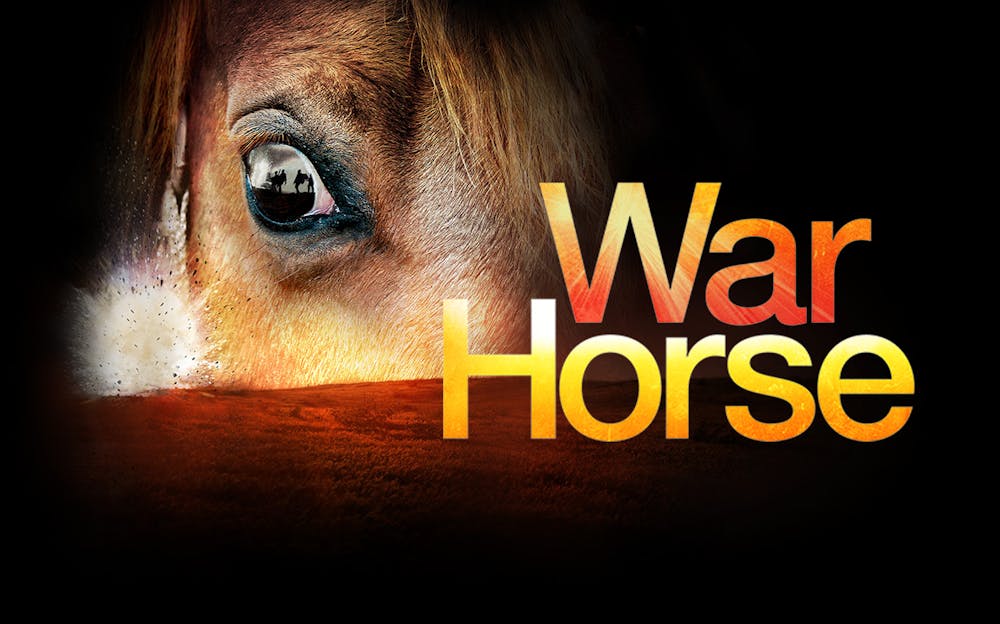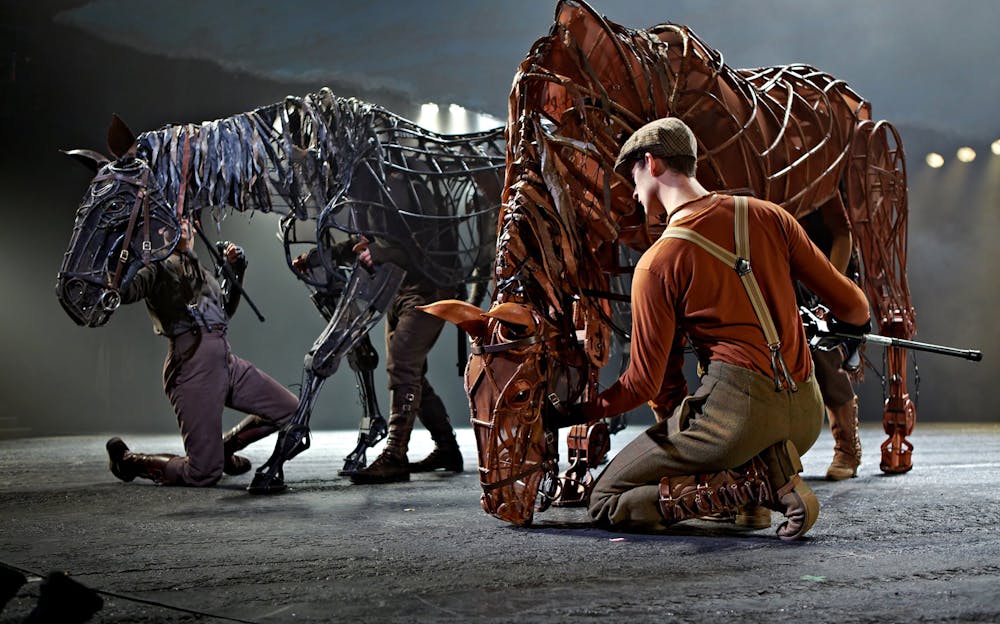 War Horse
Available from
£
78.00
Get your War Horse tickets for a spectacular show of emotions and brilliant puppetry
Michael Morpurgo wrote War Horse, a children's novel that was published by Kaye & Ward in the United Kingdom in 1982. The story revolves around a horse named Joey, bought by the Cavalry during the First World War, and his former owner Albert who tries to bring him home. The book later became an award-winning play in 2007 and a famous movie by Steven Spielberg in 2011. The first 2007-run at the National Theatre won every heart in the venue. The seamless puppetry of the South African Handspring Puppet Company enriches the story. Witness this heart-touching story and discover what makes it so popular by purchasing War Horse tickets.
The critically acclaimed production has won Oliver Awards and Tony Awards on Broadway. London's West End has hosted the show for eight years. Since 2005, War Horse has been staged in more than eleven countries across the world in front of more than seven million people, becoming one of the most loved productions in the world.
Where puppetry, visuals and music meet
Young Albert is Joey's owner, and he loves the horse with all his heart. However, at the outbreak of WWI, the British army buys Joey and ships him to France. He becomes a warhorse fighting on the frontlines. Throughout the story, his ownership changes hands, changing his life forever. Albert, who is far away in his parents' farm, could not forget Joey. Though too young to enlist, he heads out on a perilous journey to find his horse and bring him home.
Spectacular visuals, well-rehearsed puppetry and special effects come together to form a vibrant show. Its heart-melting melodies further enhance the story and will find a special place in your heart. War Horse tickets will let you witness this heart-aching story come to life in a 2-hour 25-minute show.
A must-see!
Follow Albert on his quest to find Joey through lethal battles and bloody skirmishes only guided by fate. The plot is immensely strong as it also highlights the terrifying battles of the World War in an astounding yet troubling manner. There is a lot to learn and understand about violence, kindness and the bond between humans and animals. Whether you enjoy puppetry, enjoy war stories or love emotional plays, this dramatic act is one you cannot miss. It merges all the above in one and presents an unforgettable experience. All you need to do is get the War Horse tickets and head to the Troubadour Wembley Park Theatre.
Additional
Show Information

Directed by
Marianne Elliott

Original Novel by
Michael Morpurgo

Performance Times

Tuesday – Saturday: 7:30 PM

Sunday – 2:00 PM

Getting your tickets

You will receive email confirmation shortly after booking. You may display your tickets on your mobile phone along with a valid photo ID.

Theatre Information

The Troubadour Wembley Park Theatre has a seating capacity of 2000. It has an in-house bar.

Cancellation Policy

Tickets cannot be cancelled, amended or rescheduled.