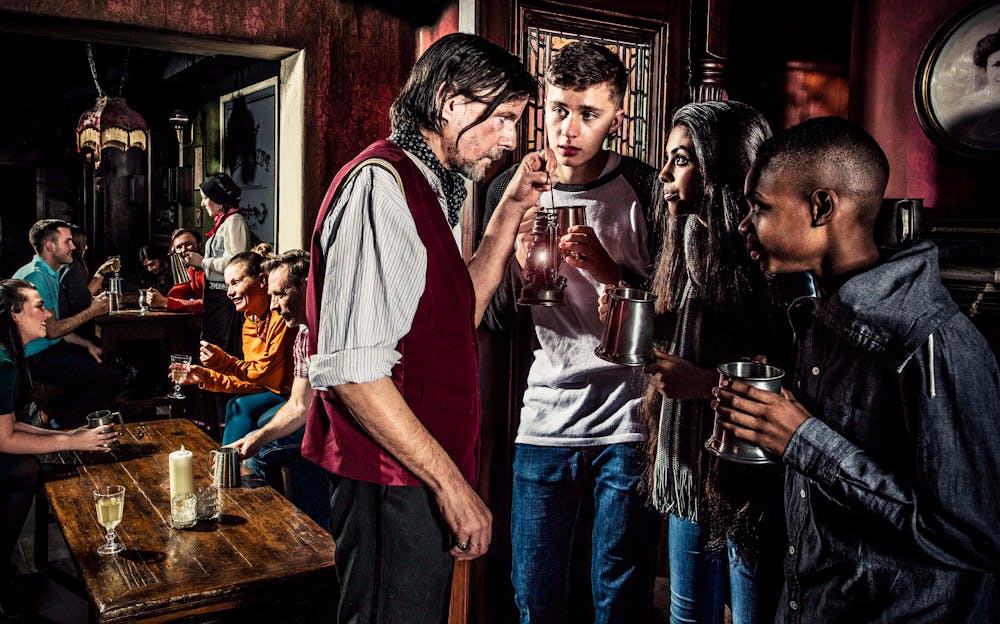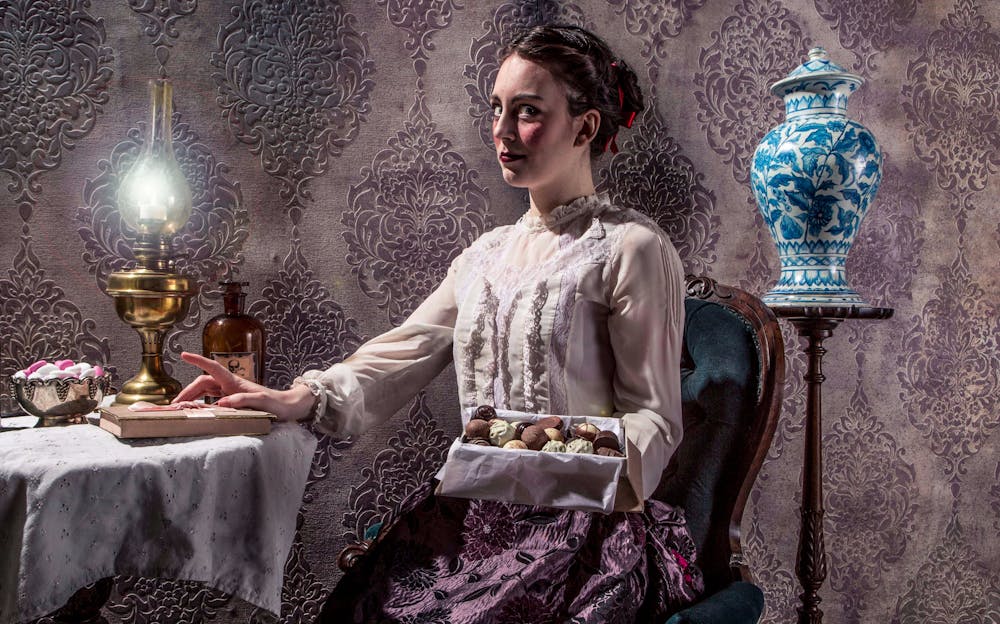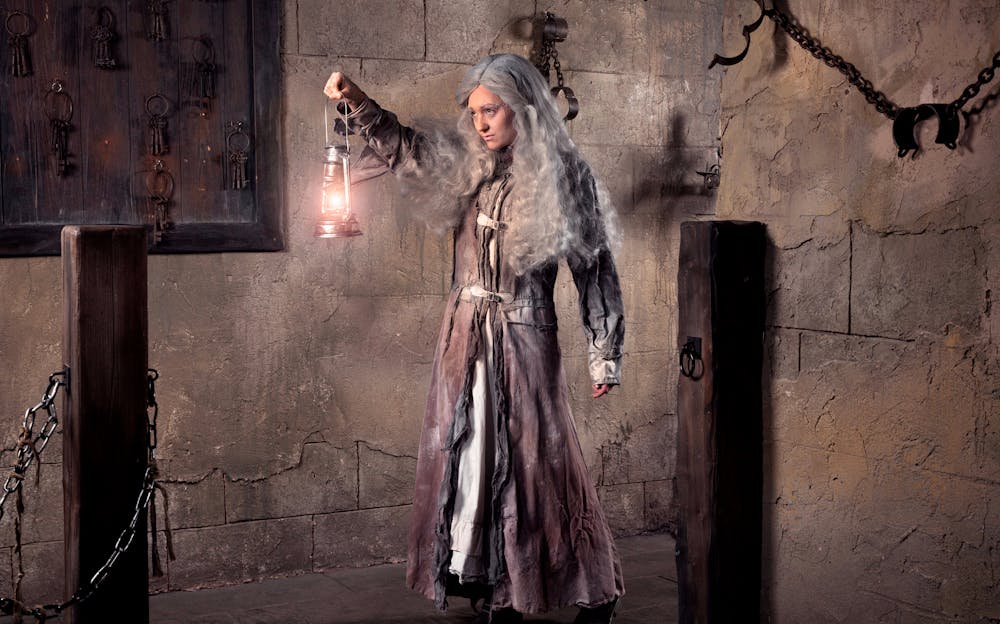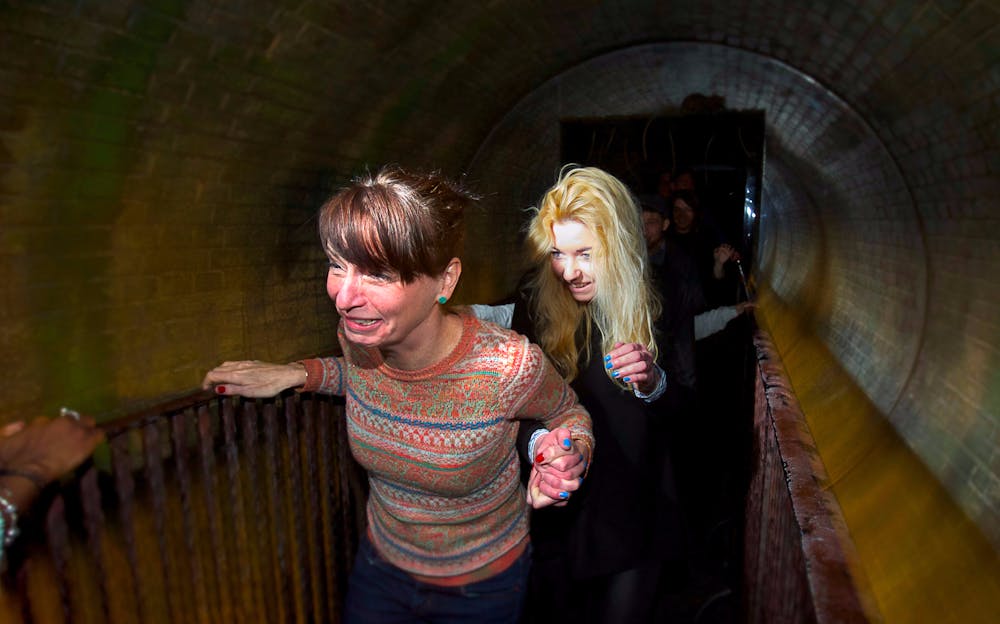 London Dungeon Tickets
Includes Free Drink
Highlights
A darkly entertaining journey through the 1000 year history of London
19 dramatic live shows
2 thrilling rides
Enjoy a free drink at the London Dungeon after the tour
A scary day out with London Dungeon tickets – includes a free drink!
Along London's South Bank lies the London Dungeon. The dungeon is a unique and thrilling attraction that will take you on a journey through the city's ghoulish past. The London Dungeon presents 19 shows, 20 actors and two terrifying rides. Once inside, witness amazing performances of some of London's most infamous characters like Sweeney Todd and Jack the Ripper. The special effects and theatrical sets are sure to give you chills. Experience all this and more by purchasing London Dungeon tickets.
The history of the London Dungeon
Annabel Geddes launched the London Dungeon in 1976. The attraction was a wax exhibition of grisly and frightening history which evolved in the late 1980s to mid-90s. Later, the London Dungeon featured walkthrough theatrical exhibits like the Great Fire of London. Merlin Entertainments acquired the attraction in 1992, rebranding the dungeon as darkly humorous interactive horror attraction. After 39 years in Tooley Street, the London Dungeon moved to County Hall, South Bank.
Enter at your peril!
Begin your journey in a dark passageway where live rats in glass containers are sure to creep you out. Brave visitors can climb into a glass dome inside the cabinet to take a closer look. Next, you can get a souvenir from a group photo opportunity. What follows is a horrifying experience that's sure to make you scream and want to run out of the dungeon. Can you keep your nerve for the whole 90-minute experience?
Interactive shows, rides, and a thrilling journey through London's dark and gruesome past
Calm your nerves as professional actors guide you from show to show. Get up close with notorious characters like the legendary barber of Fleet Street Sweeney Todd and witness the dramatic plot of Guy Fawkes to blow Parliament. Experience the sights and smells of plague-ridden London on a visit to the plague doctor and meet the unfortunate victims of Henry VIII.
The London Dungeon also features pulse-racing rides. Join Anne Boleyn on The Tyrant Boat Ride to meet your doom as it takes you through the Traitor's Gate. Finish your visit at the mercy of the hangman in Drop Dead: Drop Ride to Doom and test your courage as you experience your final moments before the floor underneath opens and hurls you into darkness.
Finally, listen to gossip about the local villains, scoundrels and working girls while sitting on a barstool at a vibrant Victorian pub. Whether you prefer gin or a bootleg beer, your drink is on the house!
The London Dungeon is lots of fun but is not recommended for children under 12 and people with a nervous disposition. Grab your London Dungeon tickets to experience an attraction filled with horror and dark humour.
Additional
Opening Hours

London Dungeon is open daily from 10:00 AM to 5:00 PM.

How to get to the London Dungeon

London Dungeon is a 4-5 minute walk from Waterloo Tube station, which is on the Northern, Jubilee and Bakerloo Lines. Waterloo mainline station is also a 4-5 minute walk away. The attraction is also well served by buses.

How long does it take to explore the London Dungeon?

Allow roughly 2 hours to explore the London Dungeon.

Getting your tickets

Your London Dungeon tickets voucher will be emailed to you within 20 minutes of purchase. You must carry a printed copy of your ticket to the venue.

Accessibility

This attraction is wheelchair accessible.  On arrival, please speak to a staff member on the front entrance steps. You will be escorted into the building via step-free access next to The London Eye Ticket Office.

Navigating the London Dungeon will be mainly via level pathways. However, due to the nature of the attraction, some floor surfaces are uneven. There are moments where the flooring can move, so we would recommend applying the brakes of your wheelchair whenever in a stationary position. The attraction does cover three levels. However, there is a lift and staff are in place to assist you around the tour.

Please be aware of the following ride restrictions:

Tyrant Boat Ride: The ride is not accessible to wheelchair users who are not able to transfer themselves into a boat without assistance, or visitors who cannot use stairs

Drop Dead – Drop Ride to Doom: All riders must have the ability to sit upright on the ride and brace themselves against the ride forces; wheelchair users must be able to transfer unaided in and out of the ride seats.

Contact the venue to book a ticket for a carer or to book a wheelchair slot. For on the day visits, please speak to the onsite team to discuss the remaining availability. During peak times, time slots sell out quickly. Therefore, we strongly recommend booking a slot in advance.

Cancellation Policy

This experience cannot be cancelled, amended or rescheduled.