Search cities, movies, categories + events...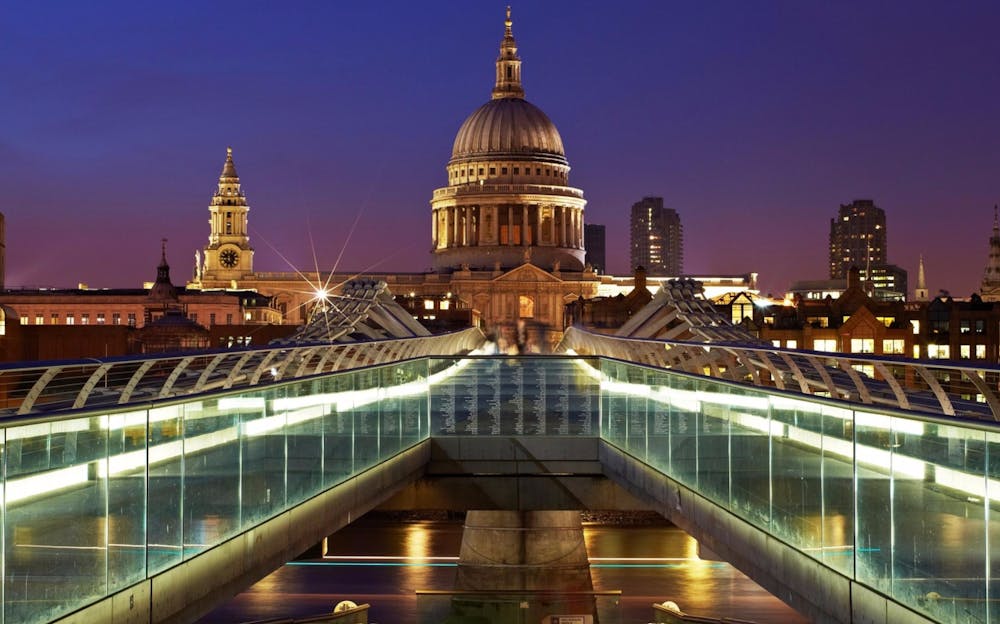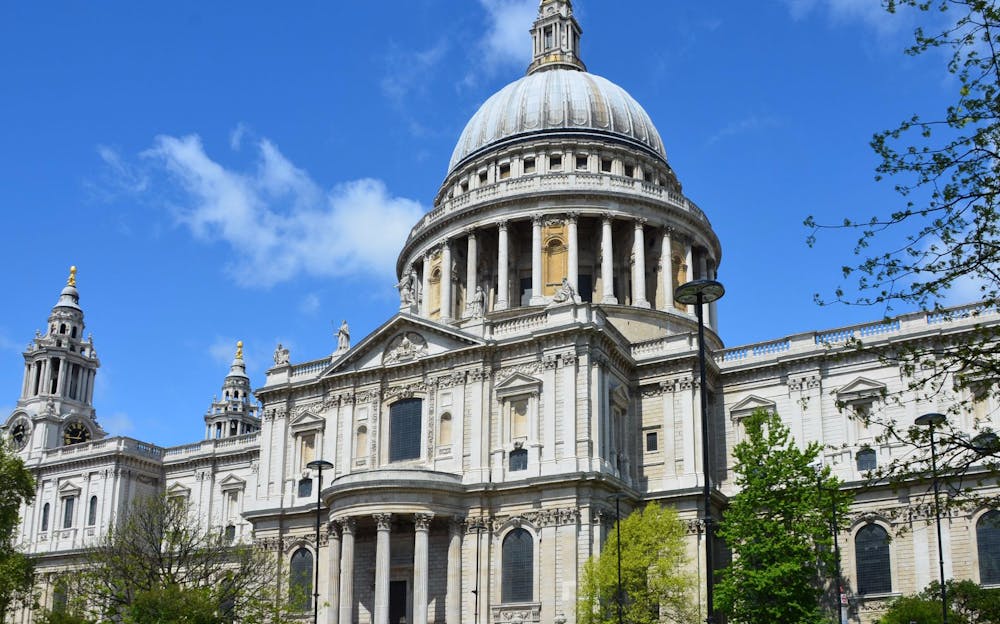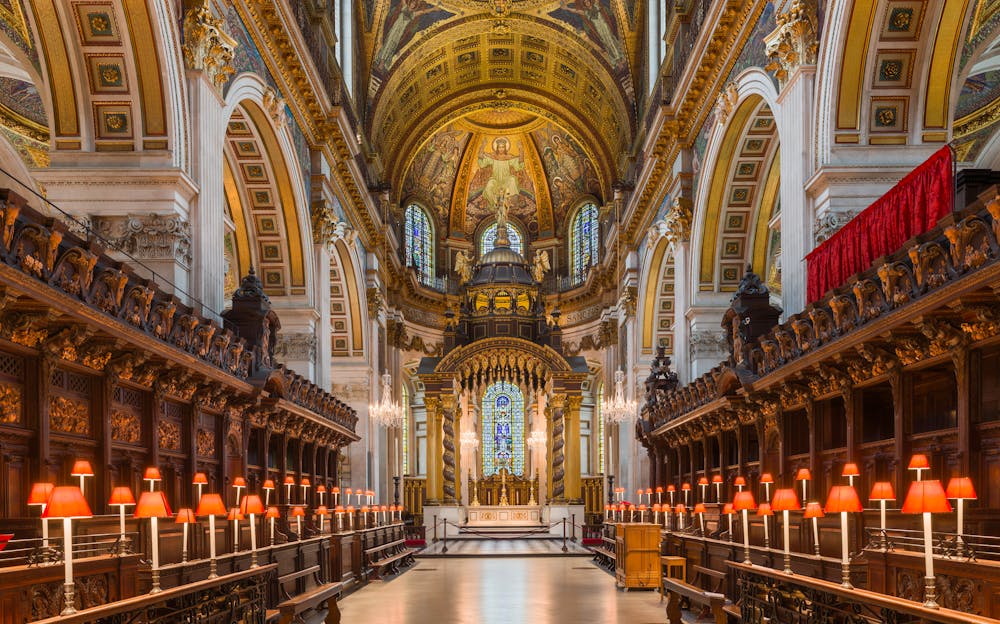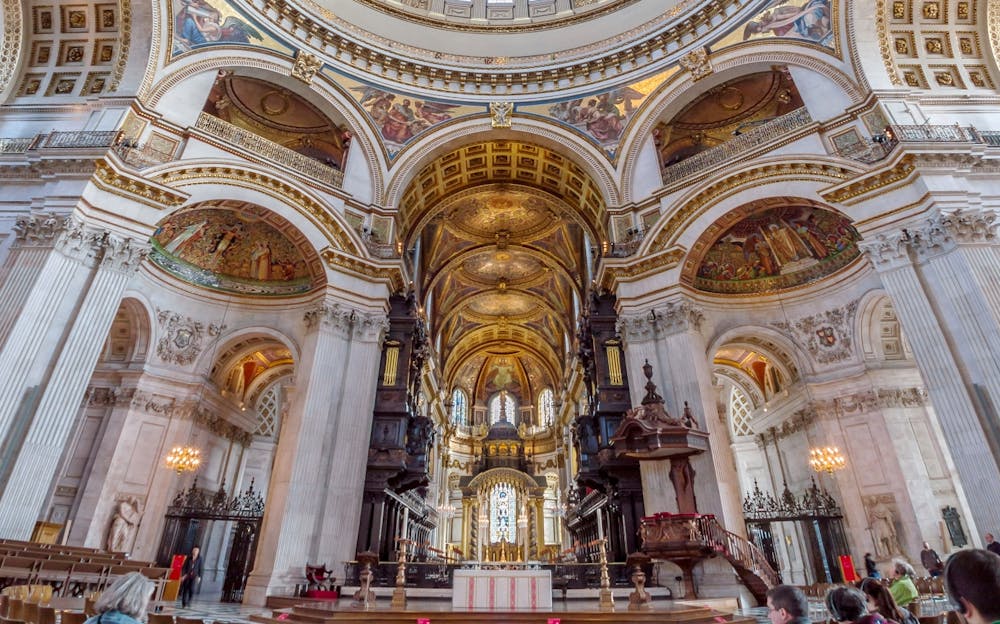 St Paul's Cathedral is an Anglican cathedral in London and is arguably one of the most recognisable and well-known buildings in the city. The cathedral is the mother church of the Diocese of London and the seat of the Bishop of London. It is a Grade I listed establishment located within the City of London, northeast of Blackfriars and atop Ludgate Hill. The structure survived major disasters like the Great Fire of London and the onslaught of WWII. Today, the beautiful and historically important cathedral is a must-see for Londoners and city visitors alike. By booking St Paul's Cathedral tickets, you can witness the beauty of this historical monument first-hand.
 Christopher Wren's masterpiece
Aethelbert, King of Kent, founded the original church in AD 604. Sir Christopher Wren designed the present cathedral in the late 17th century in the English Baroque style. Construction took place after the Great Fire of London as part of Wren's major reconstruction programme. Parliament declared the cathedral officially complete on Christmas Day 1711.
Spires of Wren's other churches surround the dome of St Paul's Cathedral throughout London, dominating the skyline for over three hundred years. Standing at 365 feet, St Paul's was the tallest building in London from 1710 to 1967. However, it is still the second-largest church building in the UK.
A stunning cathedral steeped in history
St Paul's Cathedral is as rich in history as it is in architecture. It played host to the funerals of Admiral Nelson, Baroness Thatcher, Sir Winston Churchill and the Duke of Wellington. St Paul's Cathedral tickets let you enter the Crypt to see the tombs of famous Britons, including Sir Christopher Wren. Other historical events that took place at the cathedral include Queen Victoria's jubilee celebrations, peace servings after WWI and WWII, the wedding of Lady Diana Spencer and Prince Charles, and the 80th and 90th birthdays of Queen Elizabeth II.
Your day at St Paul's Cathedral
Immerse yourself in the cathedral's inspiring interiors and let its history captivate you. Upon climbing two hundred and fifty-seven steps within the dome, you will reach the Whispering Gallery. It sits over ninety-eight feet above the crossing of the nave, offering an extremely steep view of the floor far below. Due to its shape and unique acoustics, the gallery is its own attraction. Whisper along the wall and your friend standing along the same wall can hear you from over 30 metres away.
An exhibition focusing on the cathedral before, during and after the Great Fire is sure to intrigue the budding historian in you. Discover scorched pre-Fire artefacts, visit the Golden Gallery and access all five floors of the cathedral with your St Paul's Cathedral tickets. An Oculus 270° film experience also awaits.
According to statistics, the number of visitors at St Paul's Cathedral rose to 2.14 million in 2013. Take the opportunity to join them in visiting this magnificent building and learn about its history.
Includes
Access to all 5 levels of the cathedral (cathedral floor, crypt, Whispering, Stone and Golden Galleries)
Oculus, 270° film experience
Additional
Opening Hours

St Paul's Cathedral is open daily from 8:30 AM to 4:30 PM

How to get to St Paul's Cathedral

Tube:
The nearest tube stations are St Paul's (Central Line), Mansion House (District and Circle Lines), Blackfriars (District and Circle Lines), and Bank (Central, Northern and Waterloo & City Lines)

Bus:
Buses that stop at St Paul's Cathedral are 4, 8, 11, 15, 17, 23, 25, 26, 56, 76, 100, 172, 242, and 521

How long does it take to explore St Paul's Cathedral?

Allow two hours for your visit.

Getting your tickets

You will receive an email confirmation with your St Paul's Cathedral tickets voucher. You must carry a printed copy of the tickets to the venue along with a valid photo ID.

Cancellation Policy

This experience cannot be cancelled, amended or rescheduled.

Children under 6

Children under the age of 6 years are entitled to free entry to St Paul's Cathedral.
Book Tickets