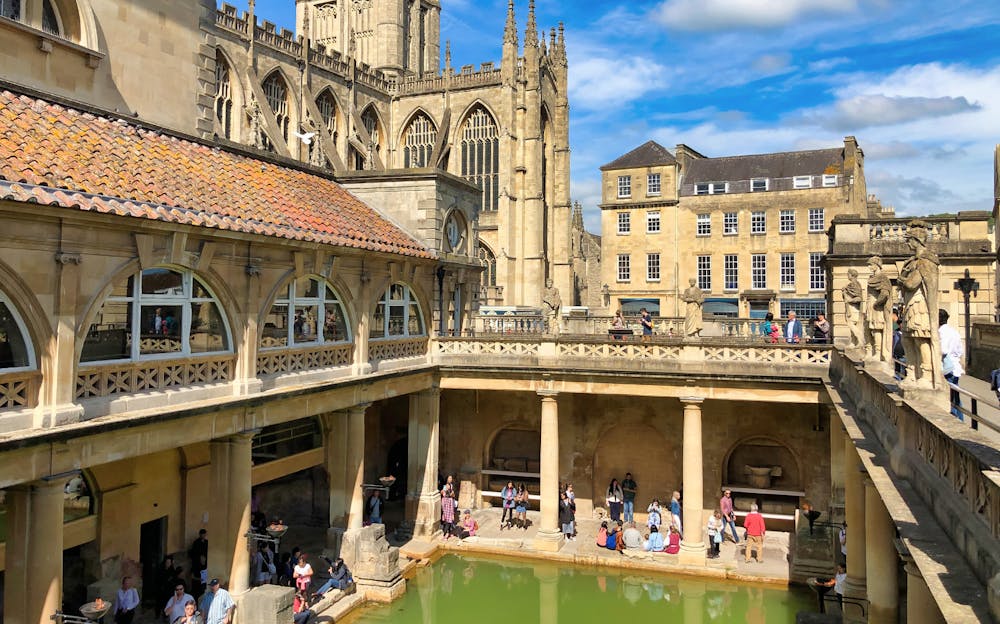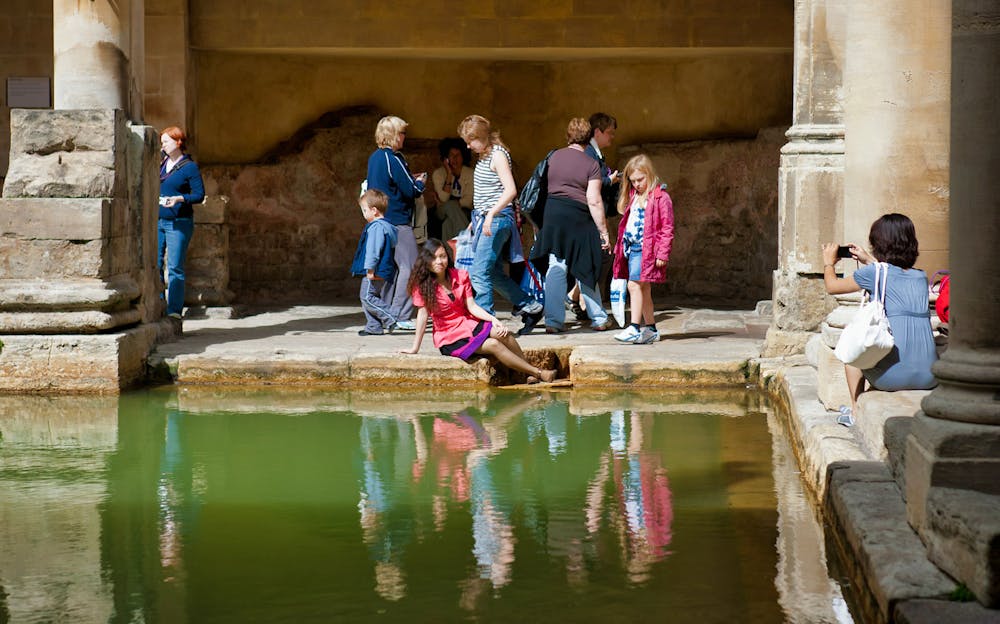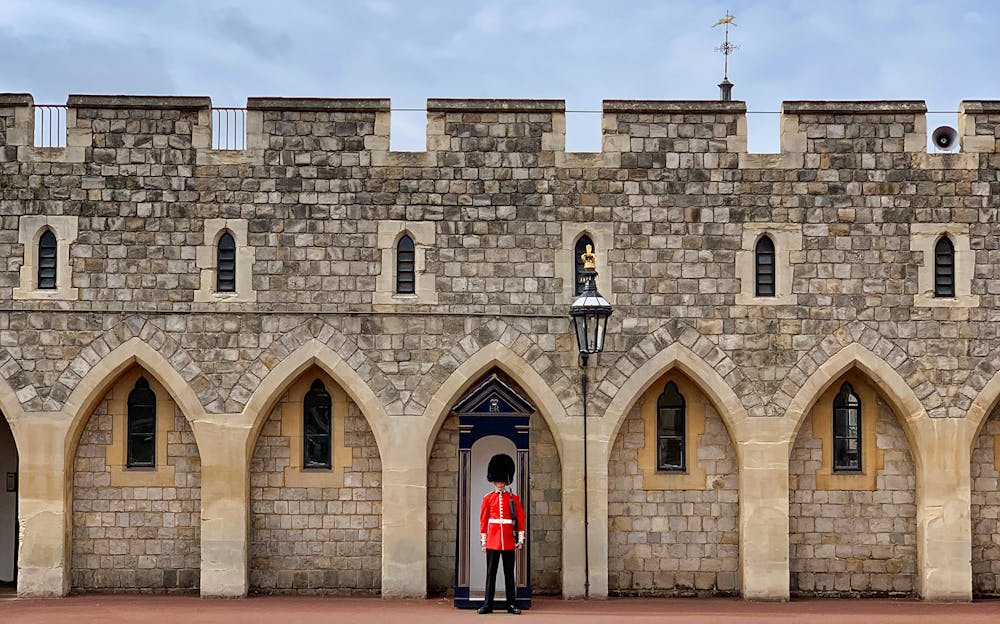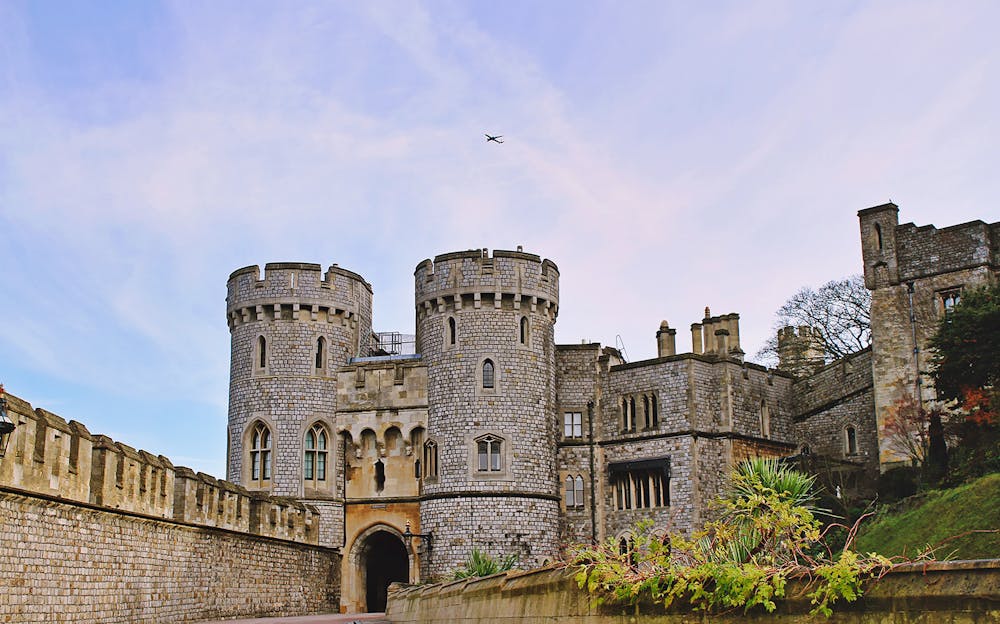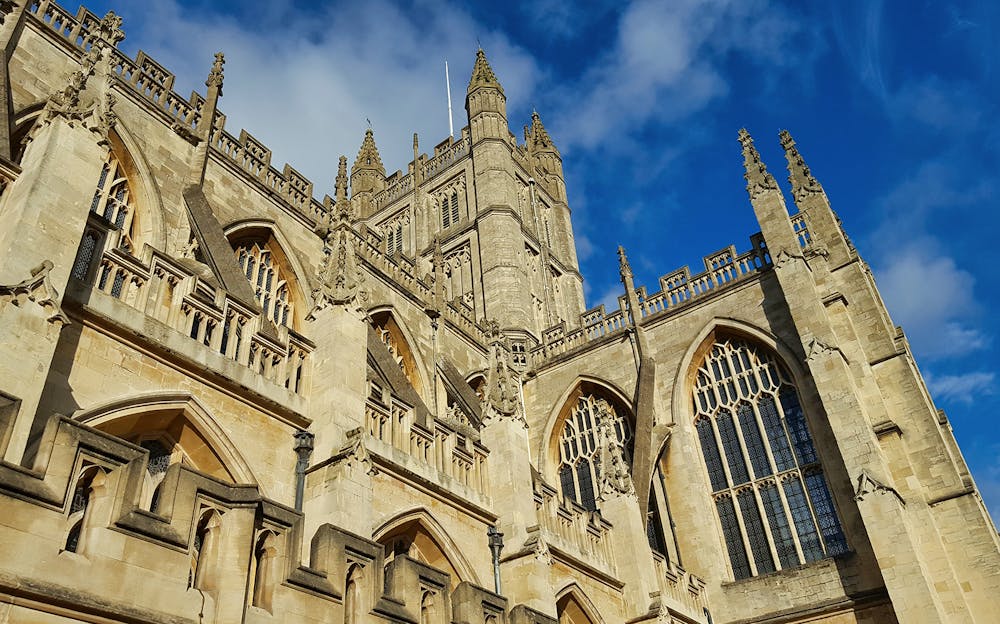 Stonehenge, Windsor Castle and Bath Tour
Includes Access to Roman Baths
Adult
£
114.00
Child
£
99.00
Highlights
Enjoy transfers to and from London in a comfortable luxury A/C vehicle
Visit Stonehenge and explore the city of Bath on an informative walking tour
Explore Windsor Castle with a multilingual audio guide
Visit the famous Roman Baths
Enjoy three super attractions on this fantastic tour!
Join your tour guide and hop aboard an air-conditioned, Wi-Fi-enabled coach to Windsor. It's time to visit three of the most popular attractions in and around London – Stonehenge, Windsor and Bath. Learn about these fascinating monuments while you create memories of a lifetime on this brilliant day trip.
Stonehenge: the strange ring of standing stones
This ancient monument in Wiltshire consists of a circle of upright stones standing 9 metres high and weighing 25 tonnes each. Believed to be five thousand years old, Stonehenge is a UNESCO World Heritage Site as well as a British Cultural Icon. The stones stand within earthworks in the centre of England's most dense network of Bronze and Neolithic Age monuments. These also include a few hundred burial mounds.
According to researchers, Stonehenge was created from 3000 BC to 2000 BC, with its earliest phase dating around 3100 BC. This landmark is world-renowned for its bizarre construction and mysterious appearance. Even after numerous archaeological studies, it is still unclear who built this and how. Many theories surround the site, with some claiming it to be the work of aliens while others suspect it to be the work of wizardry. Take a tour of Stonehenge and form your own thoughts regarding its origin.
Windsor Castle: 1,000 years of royal history
Located in the English county of Berkshire is the famous Windsor Castle. It is a royal residence, notable for its splendid architecture. The Castle has a long history with the British Royal Family. William the Conqueror built the Castle in the 11th century, afraid of a revolution from the oppressed Londoners. It was part of his Norman invasion of England and held strategic importance over the River Thames.
The Castle's luxurious State Rooms are a point of interest for visitors. These 19th-century apartments are a sequence of rooms, considered to be the most complete and beautiful remnants of later Georgian taste. The 15th-century St George's Chapel is another part of Windsor Castle that you must visit. It demonstrates English Gothic design rarely seen anywhere else.
Visit the famous Roman Baths
Built around 70 AD, the Roman Baths were once a grand socialising and bathing complex. They are a piece of, probably, the world's best-preserved Roman remains. Approximately 1,170,000 litres of 46°C steaming spring water fills the site every day.
The attraction houses large-scale ruins and an interactive museum of visual snippets and treasures, which takes you back to ancient Rome. Walk the same streets the Romans once did two thousand years ago. You can also inspect pre-historic chambers which housed plunge pools and changing rooms. The multilingual audio guide ensures you receive captivating commentary in twelve languages, with special guides for kids.
Purchase this special combo package to explore the wonders of Stonehenge Windsor and Bath. Travel in comfort while taking in the live commentary with VOX audio technology headsets.
Includes
Admission to Windsor Castle, St. George's Chapel and State Apartments
Admission to the Stonehenge
Panoramic tour of Bath
Admission to the Roman Baths
Transfers to and from London
VOX personal Audio Headset
Excludes
Lunch (time will be included in the itinerary)
Pick and Drop Off from Hotel
Additional
Directions

You will meet your guide at 8 AM in front of Victoria Coach Station. To get there by bus, alight at Victoria (Stop U). The Coach station is a 4-minute walk away.

Getting your tickets

You will receive email confirmation shortly after booking. Please display your tickets on your mobile phone along with valid photo ID and present it to your tour guide.

Reduced Price Tickets

Child tickets are available at a reduced price.

Flexible Cancellation Policy

You may cancel your tickets up to 24 hours in advance for a full refund.