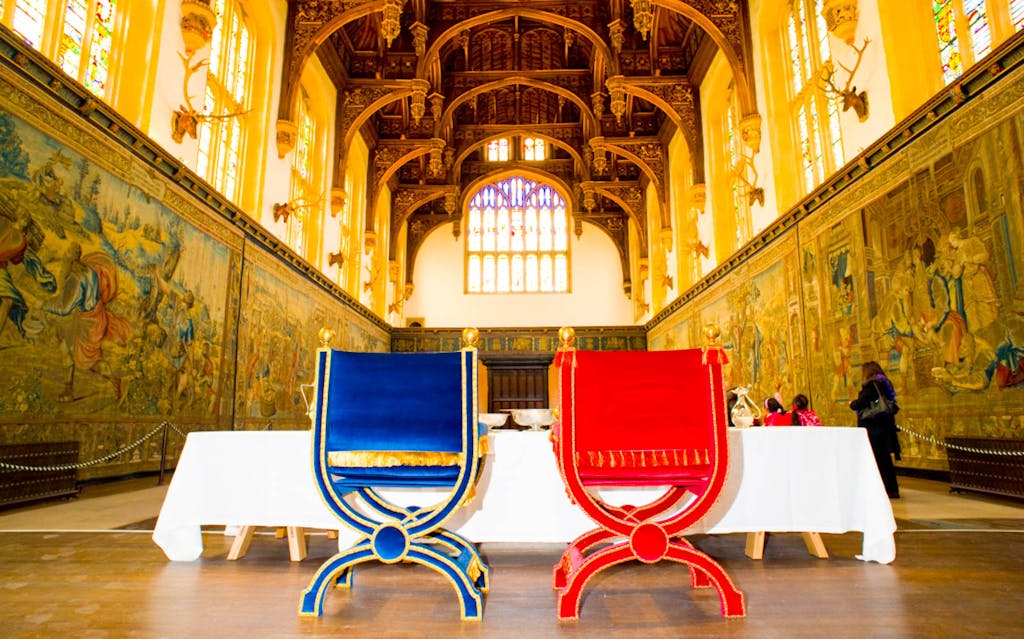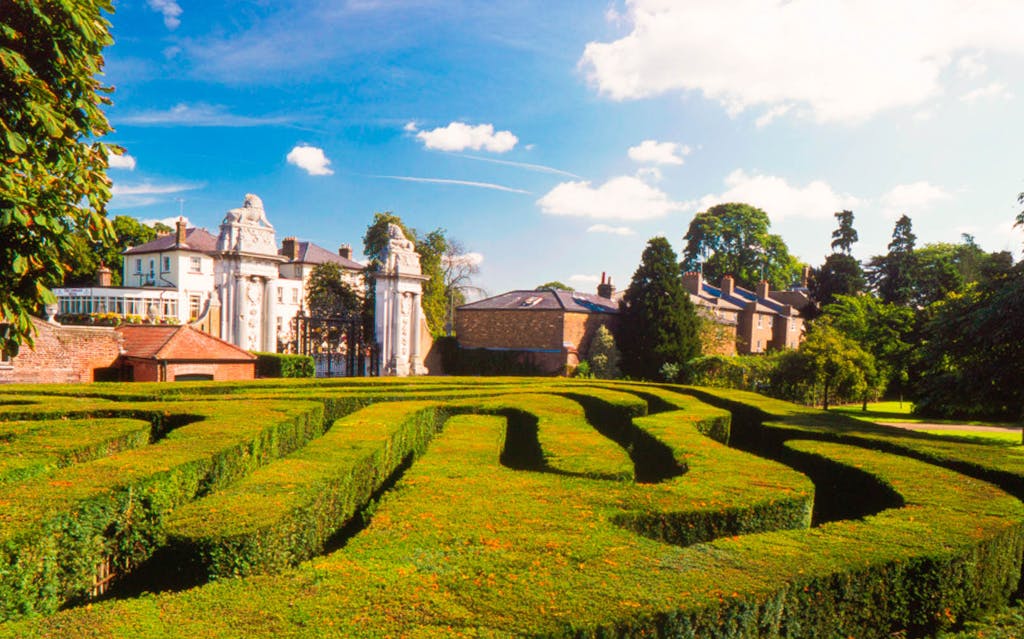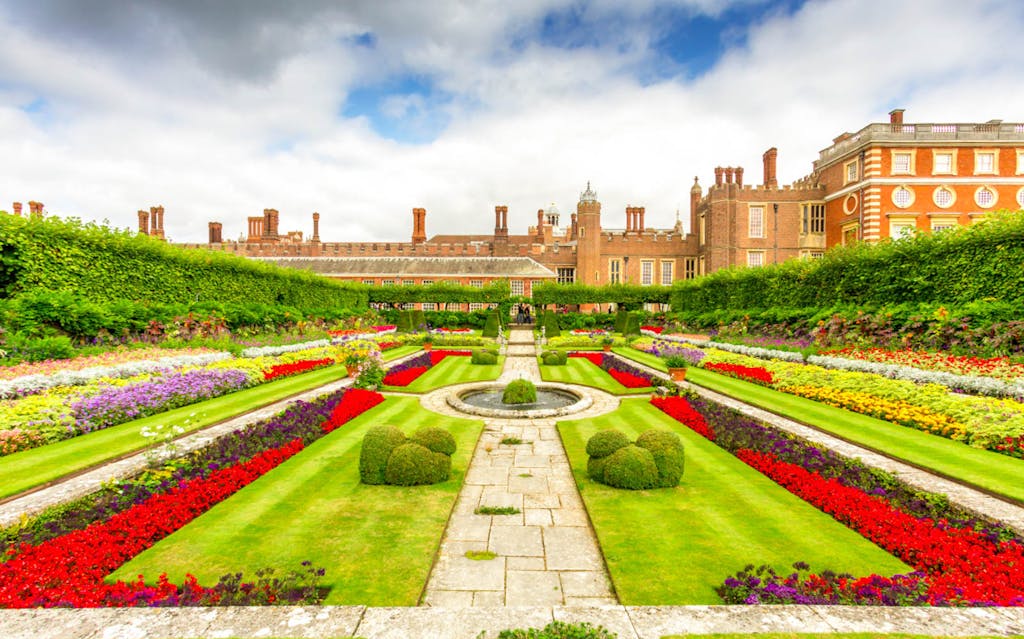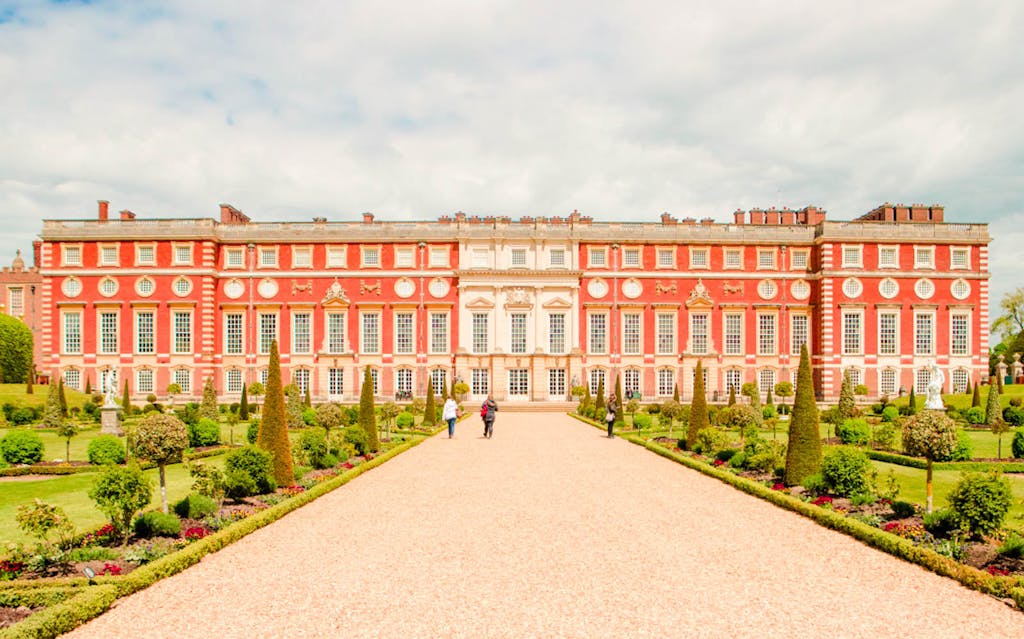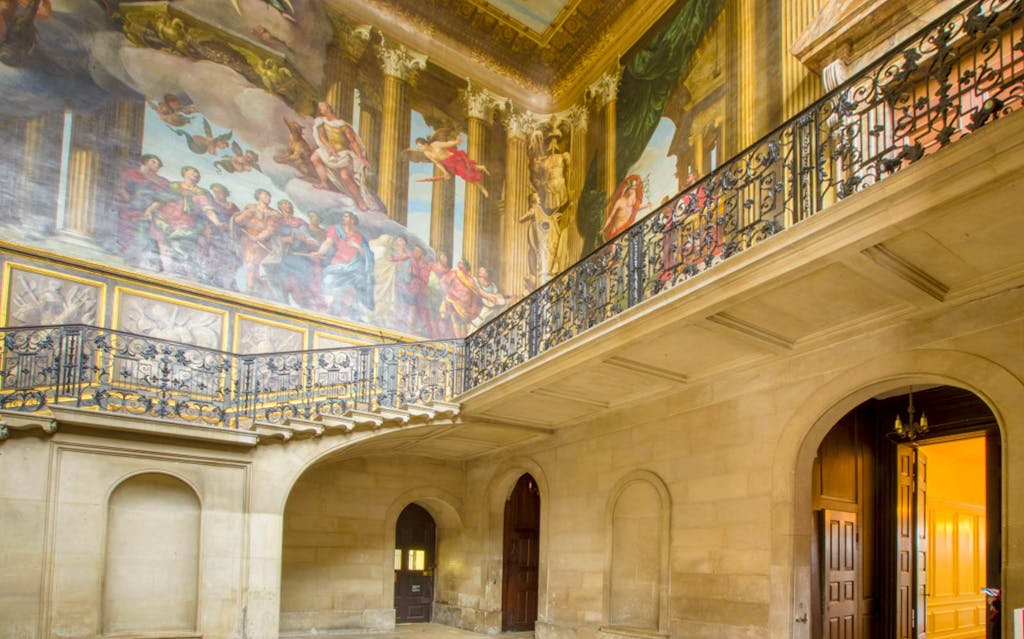 Hampton Court Palace Tickets
Includes Admission to Palace Gardens
Adult
£
26.10
Child
£
20.90
Explore the home of Henry VIII with Hampton Court Palace tickets
Located twelve miles south-west of central London, Hampton Court Palace is a majestic mansion in the borough of Richmond upon Thames. In 1515, the palace's construction began for the English archbishop Cardinal Thomas Wolsey, one of King Henry VIII's favourites. The King enlarged the palace later, making it one of the only two remaining castles out of the many he owned. Today, millions visit the famous site every year. Book your Hampton Court Palace tickets to admire the historic building and bask in its magnificence.
Discover the favourite residence of Henry VIII on a tour of Hampton Court Palace. The alluring spread of beautiful gardens and red-brick buildings set beside the Thames is stunning. Henry used the palace frequently, making various changes to the structure established around two courtyards. The Great Hall was rebuilt after the King remodelled the chapel and included another courtyard.
Views of the busy Base Court intrigue palace guests and the splendour of the King's State Rooms are sure to grab your attention. The Chapel Royal features a magnificent golden hammer-beam roof. Marvel at the large Astronomical Clock decorating the Clock Court, made for Henry VIII by Nicholas Oursian in 1540. See all these and more with Hampton Court Palace Tickets. You can also tour the State Rooms added by George II, the Hanoverian monarch, whose Grandson and heir, George III, despised the mansion.
See the splendour of the Tudor court
Later, William III and Mary II commissioned Sir Christopher Wren to sweep away most of the Tudor Royal Apartments. He did so and designed a range of State Apartments. The King's bedroom consists of amazing paintings on the ceiling made by the Italian artist Antonio Verrio. These pieces of art portray Endymion resting in the arms of Morpheus, the god of sleep. Seeing them is a rare opportunity, and they are a perfect addition to the room's grandeur.
During your visit enjoy awe-inspiring murals ornamenting the Queen's Drawing Room, the King's Staircase, and the Banqueting Room's wall panels and ceiling. They are also the works of Verrio.
Lose yourself in the world's most famous maze
Time to discover the genius in you! Henry Wise and George London created a hedge maze for William III of Orange between 1689 and 1695. It is known as the Hampton Court Maze and comprises half a mile of paths covering one-third of an acre. Most visitors fail to crack the puzzle and reach the centre, while even the smartest people take a minimum of ten minutes to solve it. So, if you think you are smart enough to make it through, you must prepare for the challenge!
Purchase Hampton Court Palace tickets for yourself and the family for a historic flashback at the stately home. Appreciate the beauty of its luxurious and ancient design while you immerse yourself in its royal history.
Book Tickets